One of the most common questions you can hear in the lash salon is: how long do eyelash extensions last?
The answer is simple in 2 words – it depends.
How Long Do Eyelash Extensions Last?
If you take good care of them, the extension lashes can last for 6 to 8 weeks before they fall out with your natural lash cycle.
Most of the time, extensions should look bomb for 2-3 weeks. Then you'd better maintain your eyelash extensions with a fill. The cost is much cheaper than the original set, but it will help you keep a great feel.
Of course, lash extension retention is related to the type of extensions and lash glue as well. So you need to do research about the salon before making the decision, like checking their review and service on Yelp.com.
How to Make the Lash Extensions Last Longer?
When you have beautiful lashes to accentuate your eyes, you want them to last as long as possible. Unfortunately, lashes that do not last are often less attractive than those that do. When you learn how to make the lash extension retention last longer, you can get the full benefits of eyelash extensions without the risk and frustration of losing your lashes. Learn how to protect your lashes by following the tips below.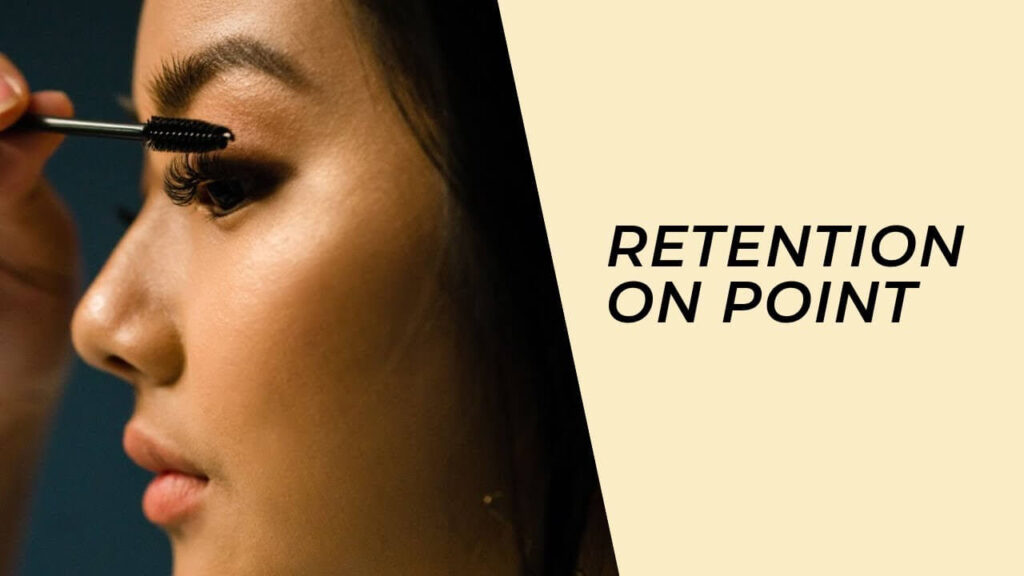 Eyelash Extension Retention Dos
By taking proper care, you can keep your eyelash in better condition for a long time. Some eyelash extension dos are-
1) Cleansing your eyelash daily with an approved eyelash cleanser. It is beneficial to the longevity of your eyelash extensions by removing the buildups like debris, dust, and other particles from breaking down the adhesives of your extensions.
2) Brush your lashes every morning with a lash wand and keep them frizz-free. Similar to hair brushing, eyelash brushing can stimulate the follicles and helps strands grow long and strong.
Eyelash Extension Retention Don'ts
Things you should never do with your eyelash extension are-
1) Avoid a hot shower or get wet in the 1st 24 hours.
2) Stay away from heavy eye makeup. Eye makeup will be harmful for lashes retention. Don't apply mascara to your lashes! Instead, keep your eye makeup light and natural.
3) Keep distance from the heat. It is easy to roast for lashes if too close to the heat.
4) Do not touch your lashes frequently. Due to the natural oils from your fingers, the lash extensions may lose from your lash line and fall off if you touch them constantly.
5) Do not sleep in the face-down position, and if possible, use an eye mask while sleeping.
Eyelash Extension Retention
To keep fluffy lashes, it takes money to achieve it and needs to put your work. The better you care for your lash extensions, the better retention it will be.
很抱歉,这篇文章对您没有用!
让我们改善这篇文章!