There are many different types of eyelash extension suppliers in Singapore. Some are more expensive than others, some have better reviews, and some offer a more comprehensive lash extensions range. When deciding on which supplier to go with, you should consider several factors, including price point, product quality, and customer reviews.
In this blog post, we will discuss the TOP 8 Eyelash Extension Suppliers in Singapore.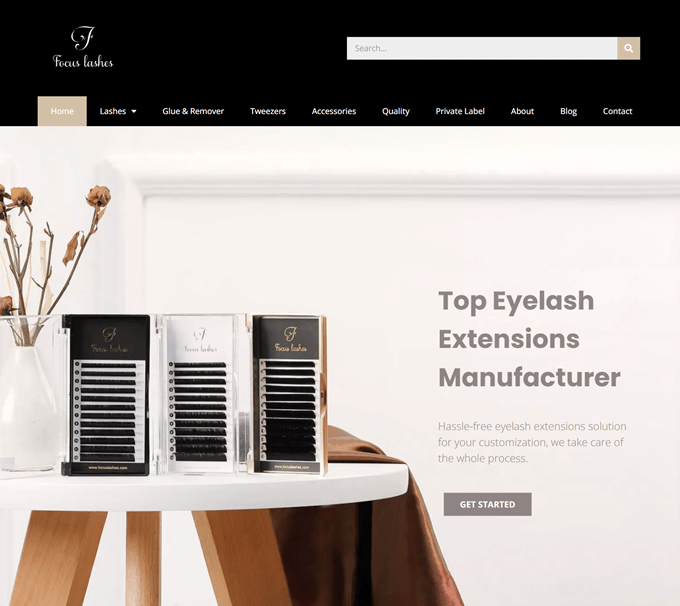 Located in Qingdao of China, Focus Lashes has 11 years of experience in making and exporting eyelash extensions. They provide top-quality private label lashes solutions with fast shipping.
With an outstanding market share in China and other countries, they can meet any lash demand efficiently, including providing supplier services throughout Singapore.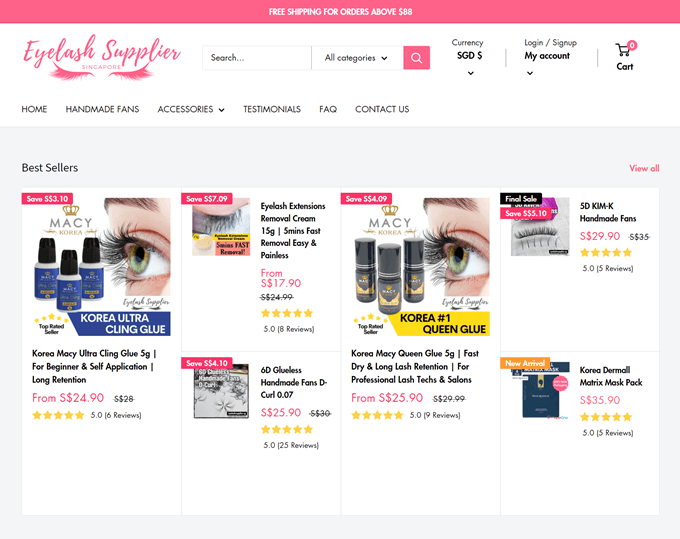 Eyelash Supplier Singapore is the leading local supplier of eyelash extensions. They strive to bring success to Lash Artists & Beauticians by providing top-quality eyelash extensions products direct from the factory.
Their products are imported from Japan, Korea, Vietnam, and Thailand and are available at extremely low prices.
Lashpire is a one-stop-shop for eyelash extensions tools and beauty supplies. Lash technicians create it for lash artists and people in the beauty industry. So they can better understand customers' demands.
They provide high-quality, exclusive products at a low price. Their products are done with many meticulous rounds of testing, research, and development. They also have fast shipping solutions and great customer service.
Cherlyn Ng established Carragheen in 1999. After learning from Japanese and Korean, she founded Lash Magic in 2004. It is developed under careful selection and strict quality control in Japan and Korea.
Now they have their lash series and their own brow brand. They continue to expand in their global reach to meet more customers' demands.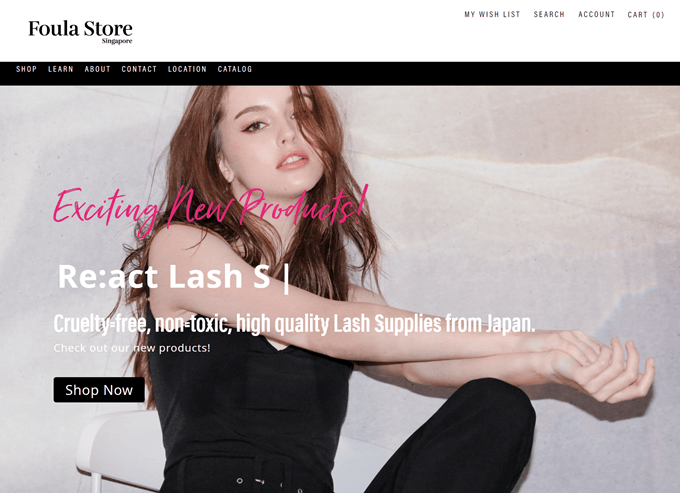 Foula Store started with an online shop in 2010. And it had its first offline store in 2012. It has eight local stores in China, Singapore, Hong Kong, Japan, and the USA now.
Their products and training have been exported to 18 countries and loved by over 120,000 lash artists. They can sell over 20,000 bottles of lash adhesives and 100,000 extension trays a month.
The lashes of Allure Secerts are imported and made in Korea. The fiber materials are high-quality PBT. They are flexible and heat resistant. The curl can stay up to 6 weeks.
The Lash Company was formed in Singapore in 2016 to provide a superior eyelash extensions experience.
Their mission is to make The Lash Company the best service provider of eyelash extensions. They want to do this by consistently delivering good customer service and an exceptional experience.
A fun-loving team of beauty lovers founds Beyoutiful. Their mission is to provide customers the best eyelash extensions with the best customer service.
Conclusion
You can go to any eyelash extension suppliers listed above and get items to help you grow your lash business in Singapore.
If you like to work with a well-organized and competent company, reach out to Focus Lashes today to get a perfect solution.
很抱歉,这篇文章对您没有用!
让我们改善这篇文章!