If you are looking for the best eyelash extension suppliers in Australia, then you have come to the right place! We've compiled a list of 10 excellent wholesalers that provide top-quality products at reasonable prices. Check out our list below and contact them today if you need some help finding more information on their company or want to find out how they can work with your brand.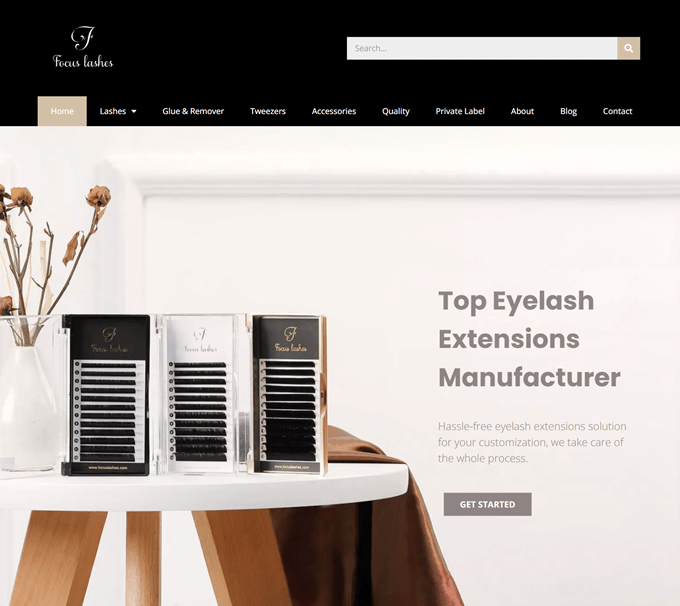 Focus Lashes is a factory that offers a high-end and simple treatment for eyelashes. The mission is to increase productivity and lowers costs.
With the best materials, advanced shaping processes from Korea, and complete strict quality Inspections, they can serve any business related to lash extensions.
They've built up a massive market pull in both China and worldwide. As a result, they have been able to provide wholesale services in Australia with ease.
The Lash Store is the trusted supplier of lashes, lash trays, lash extension supplies, and many more lash products in NSW, Australia.
They started in 2015 with a full range of strip lashes. And by 2019, they had a full range of lash extension supplies. Now they ship out daily to beauty studios and clinics, beauty stores, freelance lash artists, and makeup artists with the fastest speed.
Lash by Lash is Australia's leading supplier of high-quality eyelash extensions, tools, and accessories to both professionals and home users.
Their products are tested daily in their busy salon, which serves over 100 clients every week. What they learn in the salon, they use the goods to ensure superior quality, usability, and longevity.
They're also highly enthusiastic about training and provide many comprehensive courses to assist aspiring lash technicians in their progress.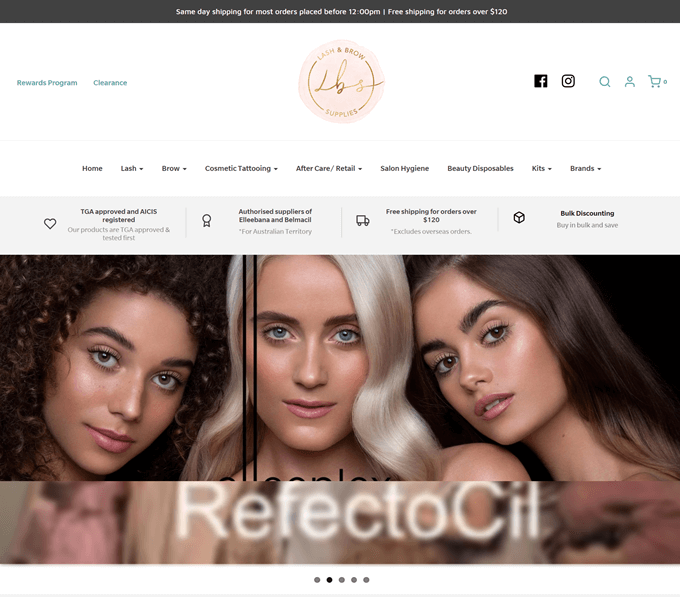 Lash and Brow Supplies has been a popular online store for quality lash and brow products since 2013.
Their goal is to create a space for lash technicians, makeup artists, salons, and studios to find everything they need.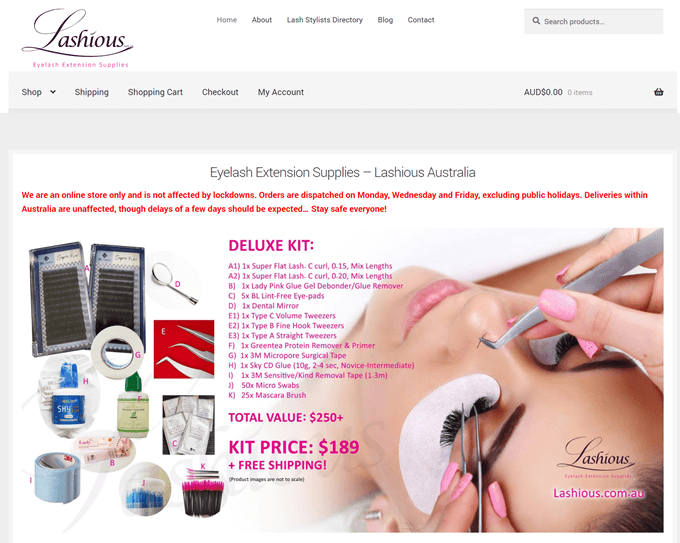 Lashious' high-quality adhesives and lashes are produced in South Korea. And they registered with the Australian Industrial Chemicals Introduction Scheme (AICIS) to legally import.
Their adhesives are also bought directly from the manufacturer. It ensures freshness, although the cost is higher than bulk buying from a distributor.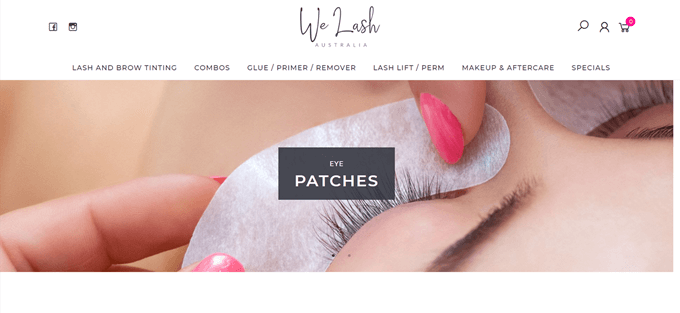 We Lash is a local wholesaler of eyelash extension products and supplies that sells throughout Australia. They only sell high-quality, well-known manufacturers' items and don't rebrand or repackage them.
Their team of Lash experts has extensive expertise in the Beauty Industry as a whole.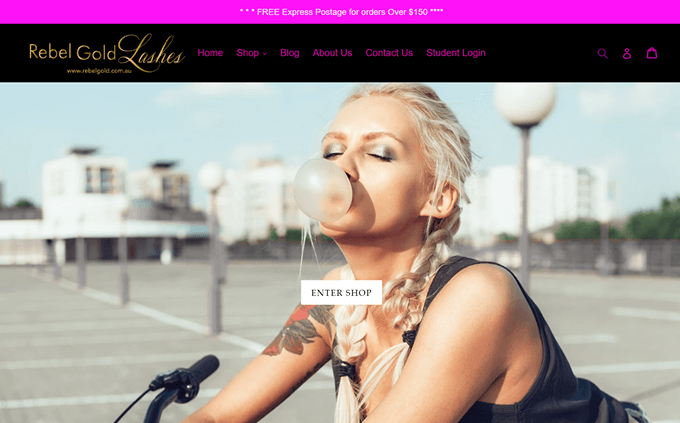 Rebel Gold is 100% Australian-owned. Women run them.
The vision of this company is to provide quality eyelash extension supplies that are both accessible and inexpensive. They like to be a one-stop shop for all things lashing.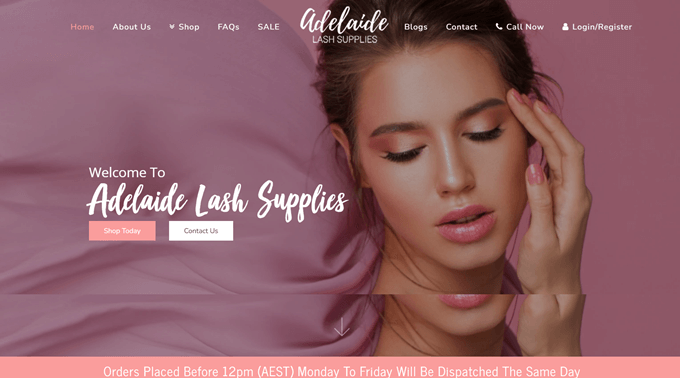 Adelaide Lash Supplies is a national supplier and stockist for premium eyelash extensions, industry tools, disposables, and professional-grade adhesives and products.
They are a family-owned business in South Australia. Their vision is to provide salon-professional eyelash products to Australia's beauty industry.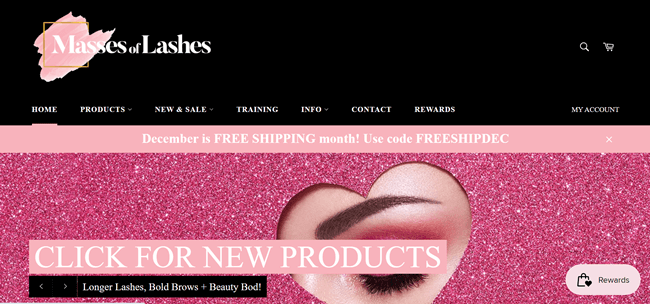 Toni is a successful lash salon owner. In 2014, he founded Masses of Lashes.
Over the previous nine years in the beauty industry, he has built a solid and unquestionable enthusiasm for lashes!
Masses of Lashes has the best eyelash, brow, and lash lift products. They are available in Australia, the US, and Canada.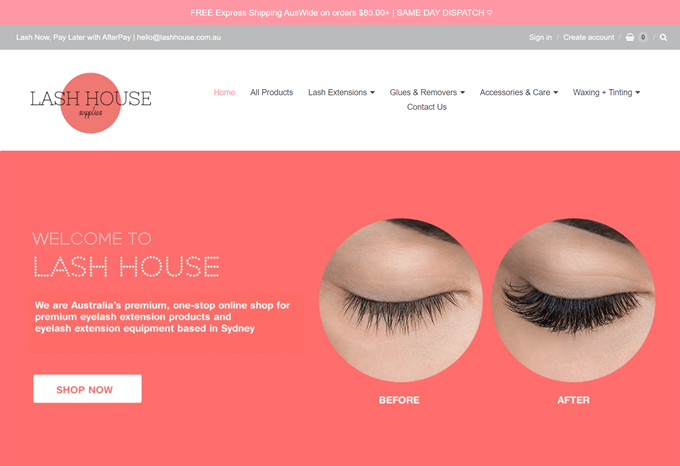 Lash House has been Australia's leading lash supplier since 2010. Their products are also sourced from Korea.
They sell premium eyelash extension products and equipment with a 30-day return policy and fast shipping.
Conclusion
Australia has many suppliers to choose from. There are reputable ones, but others may not offer the same quality or services as these top ten suppliers do.
The key is to find a supplier you feel comfortable with and one who offers products at reasonable prices for both professionals and home users alike.
Related Articles:
很抱歉,这篇文章对您没有用!
让我们改善这篇文章!